Gaming for me started with the Commodore 64 back in the late 1980's. From there, I've been through the Amiga range of computers, early PC gaming, various PlayStation consoles (PS2, PSP, PS3) and more PC gaming. I've stuck with one or the other for years, sometimes decades. I skipped the last generation (PS4) simply because I wasn't playing my console enough, having been drawn back into categories of gaming that works better on PC (RTS, flight simulators etc.).
This year, I've arrived at the point where my current gaming laptop is hitting five years. It's getting up there. Yes, it's still good enough to play most of the games that I care about but there's no denying that the eye-candy is no longer what it used to be. This situation has brought me to a cross-roads of sorts. Do I buy a new laptop today so that I can continue to play new games on the PC or do I explore the next console generation, or maybe something else all together?
In a prior post, I've explained why the XBox X was my choice at the time. However, since then, I've been reconsidering that stance. The high price point required for entry into this club plays a role. In the last year, I've watched with a sense of excitement and curiosity as cloud gaming has started to push back against the traditional concept of new console hardware every six to seven year by providing a way to play games without a console.
Stadia by Google came out about a year ago. It started out slow but has grown by leaps and bounds since.
GeForce Now graduated out of beta earlier this year although it's been in beta for much longer. It also had some teething pains related to its gaming library after its official launch.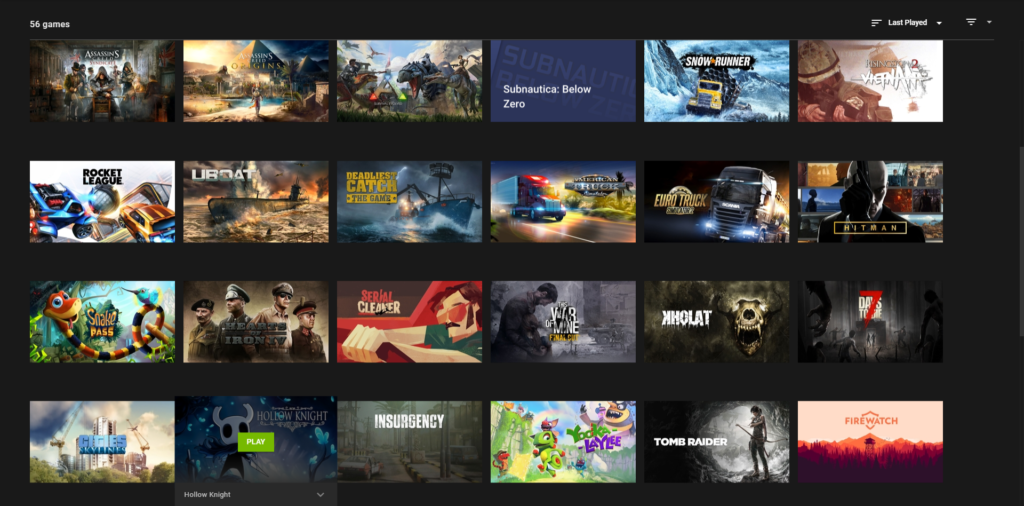 XBox GamePass Ultimate and their xCloud streaming game service launched in September and Amazon threw their hat in the ring with Luna not long after that. There are other solutions as well, of course, but these are the ones I'll focus on for the purpose of this post.
I've tried most of these as they've clawed their way out of obscurity. Google has provided ample opportunity to try Stadia with free Pro subscriptions throughout the year. While it was in beta, Geforce Now gave me time to try it out now and then and GamePass has an excellent trial for $1 that gives you a chance to see what the buzz is about there.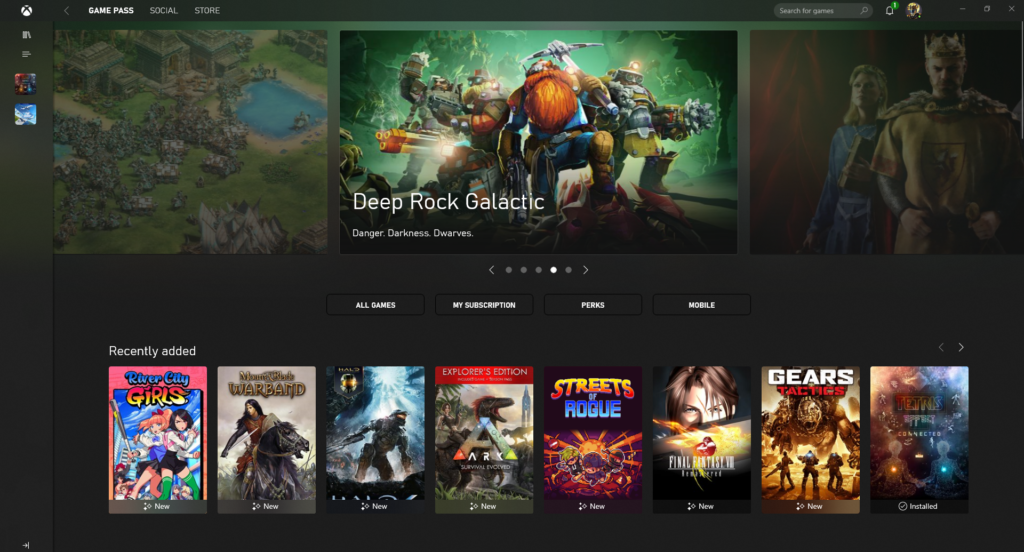 Luna is the one exception. I've expressed my interest in trying it but Amazon is clear in their requirements that Hawaii and Alaska are outside of the supported areas. This is a problem.
Yes, I live in Alaska. Yep, the northern most state of the USA. We're closer to Canada than mainland USA. This provides logistical challenges for a variety of reasons, including internet access. Our traffic literally has to travel thousands of miles on fiber optic cables on the sea floor or through through Canada to get to the west coast. It's there that we connect to the wider internet. Latency can be an issue and it has been in some cases in the past.
It's with this backdrop I wanted to take another stab at checking out these cloud gaming services and to see how they stack up against each other. What are some of the benefits, what are some of the disadvantages and primarily, do they work well here in Alaska and are they fun to play?
From a testing perspective, I'll be trying these gaming platforms on a variety of hardware, as available. My TV, my laptop, an older model Chromebook and a variety of Android hardware, from tablets to phones. My internet speed is in the range of 250Mbps, significantly above what's required for these services to function.
With that said, I'll be doing a separate post about each of these three services over the next few weeks. I'll update this post with the links as well.
Of these three (or four, including Luna), what's your favorite? Which one do you think will ultimately come out on top?