A couple of days ago, Microsoft finally released Flight Simulator 2020 for the next-gen XBox. With this release came a massive update to the PC version (40GB for me) which includes new destinations, more training and, most of all, a huge positive impact on the performance side.
I've shared some of my struggles with FS2020 before, how I was convinced to buy it after playing it through GamePass only to find the game crippled by an update a month later. Although it was fixed several months later, it was still hard to get excited about flying. The game still felt unoptimized and was a drag to load, menus were slow and on and on.
However, over the summer Microsoft shared that the updated associated with the XBox release would also involve a significant performance upgrade on the PC side. This caught my attention. Since then (whenever that was), I've literally been counting the days for the release to drop.
Although it took a while to download the update, the wait was worth it. I was immediately impressed with how responsive the main menu was. Navigating between the different parts were quick. What a difference!
Next, I tried a couple of the sightseeing trips that are now part of FS2020. I flew over New York and Mount Everest before I took a trip around my local area.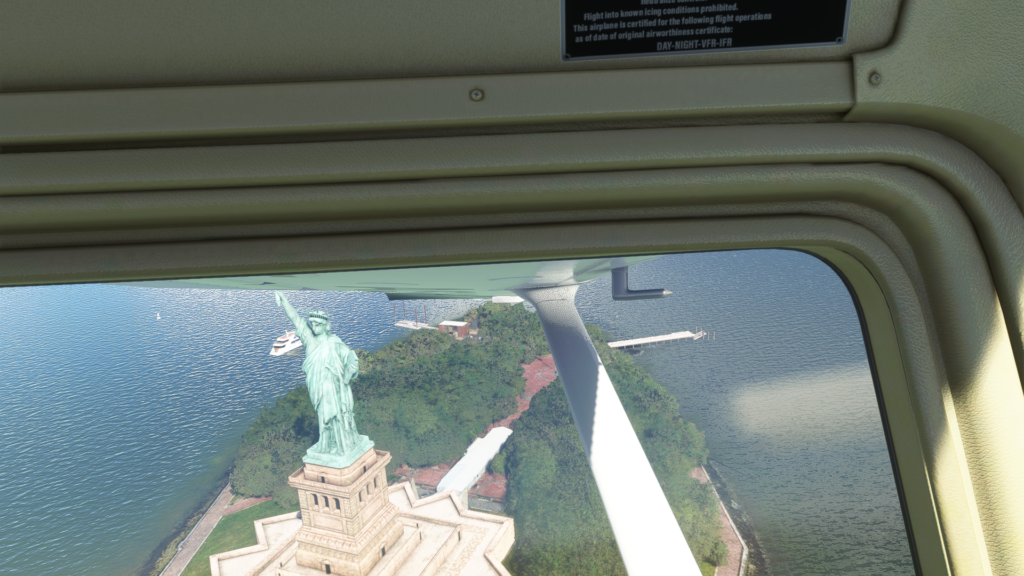 Performance was significantly better compared to before. The dense city of New York actually surprised me. Although there is a lot of stuff going on with buildings and infrastructure everywhere, it was smooth sailing, even on an old machine like mine.
The following morning, I went back to my Tour Across Alaska that I started last year but gave up on due to all the issues I was having. Same there, performance was great and overall, the experience was so much more enjoyable.
Of course, there are a bunch of other improvements as well. FS2020 is now adapted for playing with a controller. Surprisingly, it actually works very well. The flight above New York was done with a standard XBox Bluetooth controller.
Another great addition is the ability to just hover over a control and you'll get a tooltip about the button and what you need to do to use it. Again, I know this is primarily aimed at console gamers but for a casual gamer like myself, this is a hugely welcome addition.
I only have a few hours with the update at this point, but so far, I'm more than impressed. This update has reignited the excitement I felt about FS2020 when I first tried it and you can expect to see regular updates and hopefully recordings of my flights around the world. Keep an eye open for my #TourAcrossAlaska in particular. Two legs out of thirty are done!
If you have FS2020, what has your experience been, whether it's on XBox or with the new PC update?